Bathtub Paire
Washbasin Paire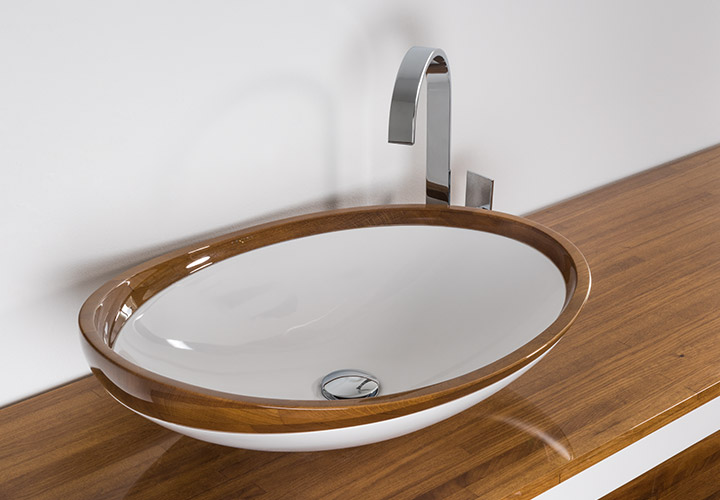 Set Paire
Bathtub and washbasin Paire
Set of a bathtub and washbasins made of two different materials. Up to now, nobody has tried this concept – assembly of artificial stone and natural wood. The stone part made by means of a mould is read into the data by a 3D scanner, and a CNC milling machine manufactures the wooden section which fits into it with absolute accuracy. The combination of these materials, as well as of pure white with dark wood is very unusual and provocative.
Washbasin Paire
Bathtub Paire
---
Set Ligne noire
---
Aquacoans
They look like objects, but they are not. They look like fountains, but they are not. They are space vitalizing artefacts.
Aquacoans
It's applied art. There is a "Material - medium" existing all around us and within. It can flow, float or keep shape. Smell, burn, taste, mirror or carry. Be eaten or drunk…selflessly and without a word. It can give or take Life with its naturalness.
It's water. A great friend of Man!
Aquacoans – mobile objects. Small, bigger or large, made from a range of materials.
---
B&W piano Résine line
Piano model 186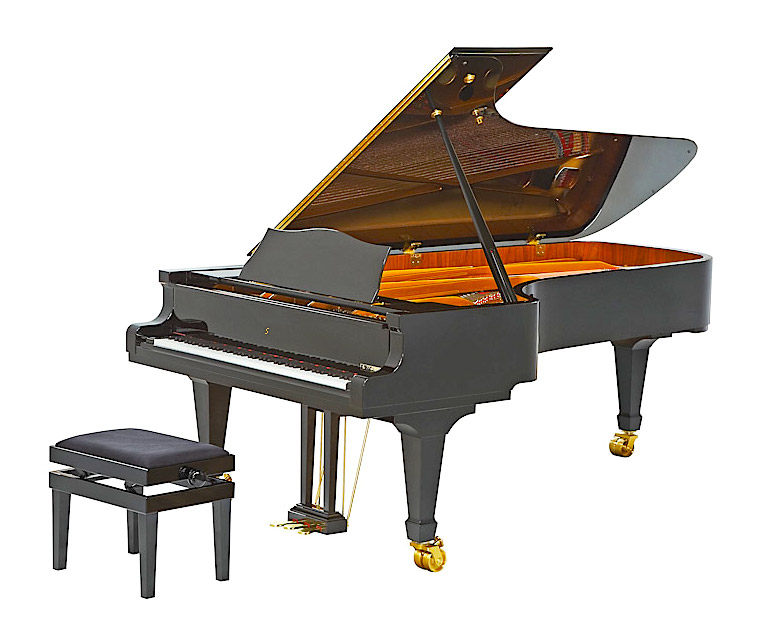 Piano model 275
Piano model 186
Piano model 275
---
Table Pātangue
Table Pātangue
The technology of artificial stone and its possibilities have given birth to the idea of creating a table which will include an inbuilt bowl for fruit or vegetables, making it unique. The thickness of the material is drawn under the board, and consequently, the table looks as if the board were only a few millimetres high. In four places, the table opens into the points where wooden legs will be installed, connecting with the stone shapes accurately. The table creates the effect of one organic entity, formed nonetheless by two different materials – stone and wood. Both the stone and the legs can be engrained, thus producing interesting shade dialogues.
Products variety
Marble top – wooden table legs (oak)
Wooden top (oak) – stainless steel table legs
Wooden top (oak) – marble table legs
Marble top – marble table legs
Concrete top – wooden table legs (oak)
The choice of colours and shades is optional.
The table includes varnished wooden bowls that fit the sags in the top.
Dimensions
length 164 cm × width 79 cm × height 88 cm
length 180 cm × width 95 cm × height 88 cm
Table Pātangue (164 cm)
Table Pātangue (180 cm)
---
Table Pont – coffee table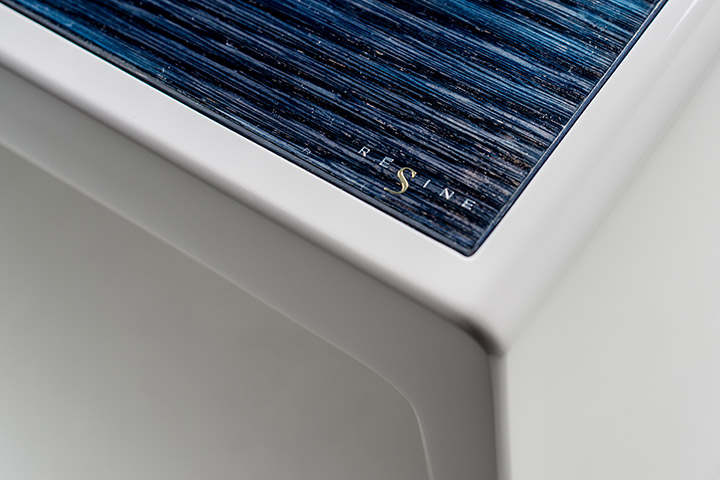 Table Pont – coffee table
Rozměry
length 120 cm × width 60 cm × height 48 cm
---
Speakers Colonne
---
Clock Cercle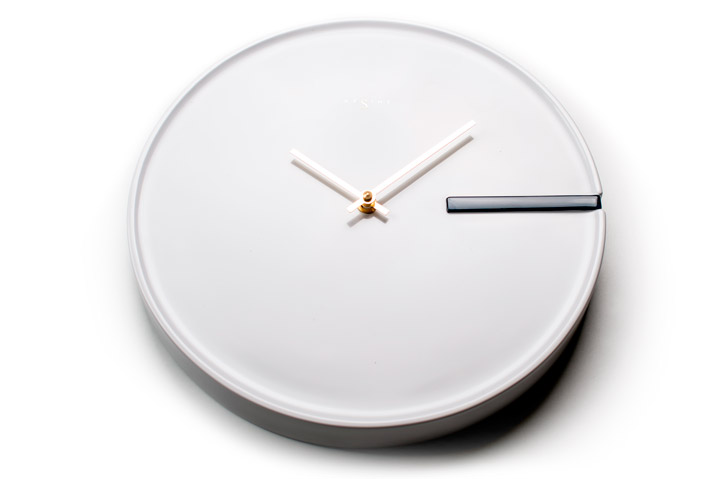 ---
Gramophone Son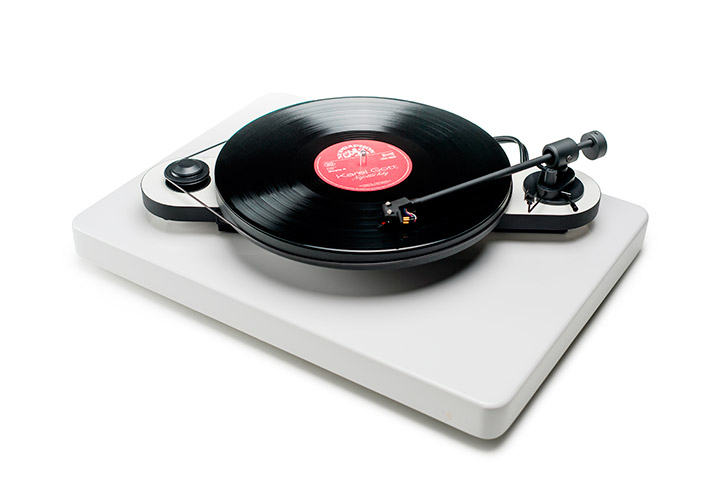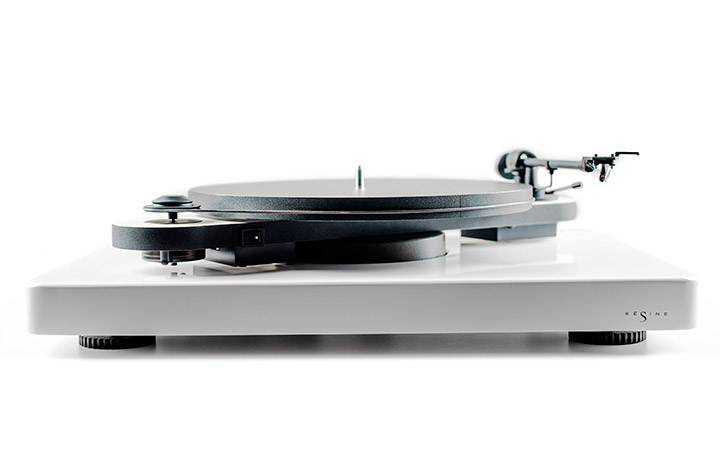 ---
Rocking chair Coquille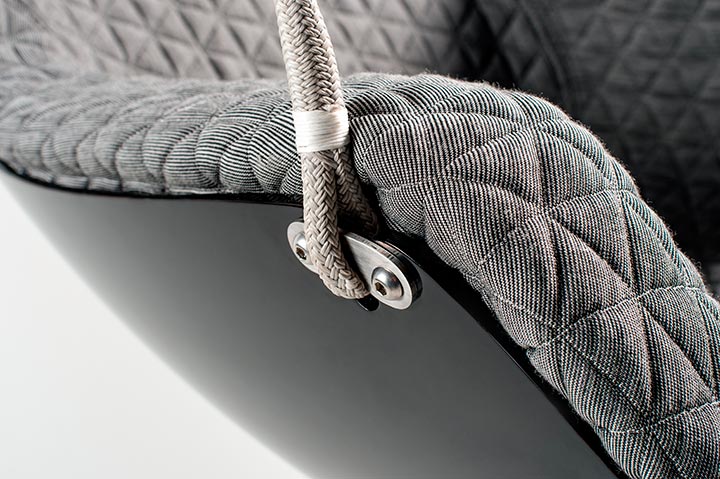 Rocking chair Coquille
The suspended rocking chair is based on the simple shape of an egg. It is formed by a shell of composite in varied shades, and also new technologies of textiles embedded in resin. Into the shell there is mounted elaborate upholstery, the colour of which is either in contrast or in harmony with respect to the shell. An interesting technical detail is the attachment of suspension cables.
Rocking chair Coquille
---
Products as concrete imitation
Polymer concrete material is coloured with the use of grey pigment that creates exact shade of concrete. It passes all requirements of ITC Zlin. With its non-porous surface the quality of the material exceeds present producers of concrete. Such surface treatment also ensures high hygienic conditions. Additionally, almost no absorbability makes our material very special in contrast to traditional concrete products.
Washbasin Orione
Washbasin Orione
Washbasin Orione
---
Circular light Vélo
Circular suspension light Vélo available in all color shades. It creates warm white light and It has very simple, pure circular shape.
Naturally complements each space. Circles and their diameters can be combined arbitrarily.
---
Kitchen countertops Résine-Evier
We produce customized countertops made to order based on the dimensions of the room. The countertops are made of the "Solid surface" material in a number of colour shades. The sinks milled outflow grooves or stainless-steel rods for hot pots and pans can be incorporated in the countertop. Holes for built-in hobs or for stainless-steel sinks can be cut out. Lead time is 8 weeks.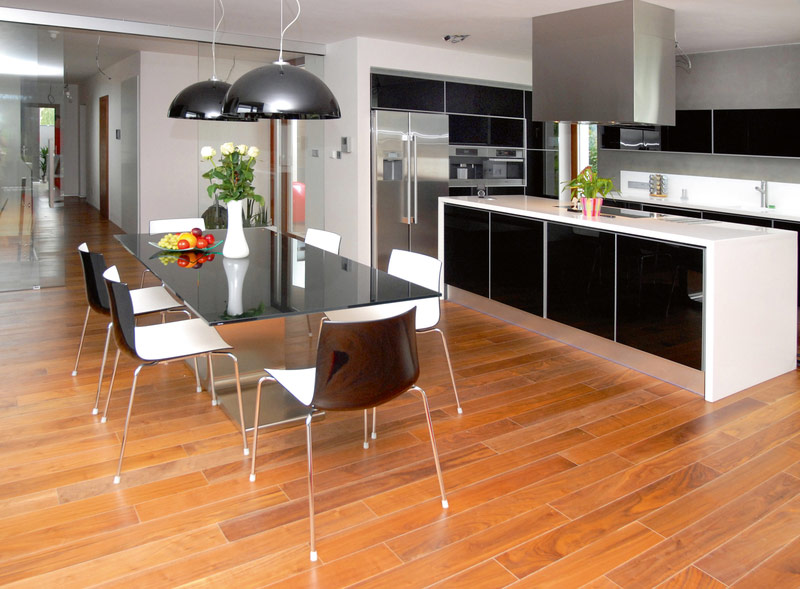 Kitchen countertops Résine-Evier
Warranty 24 months; Lead time is 5 – 8 weeks.
downloads